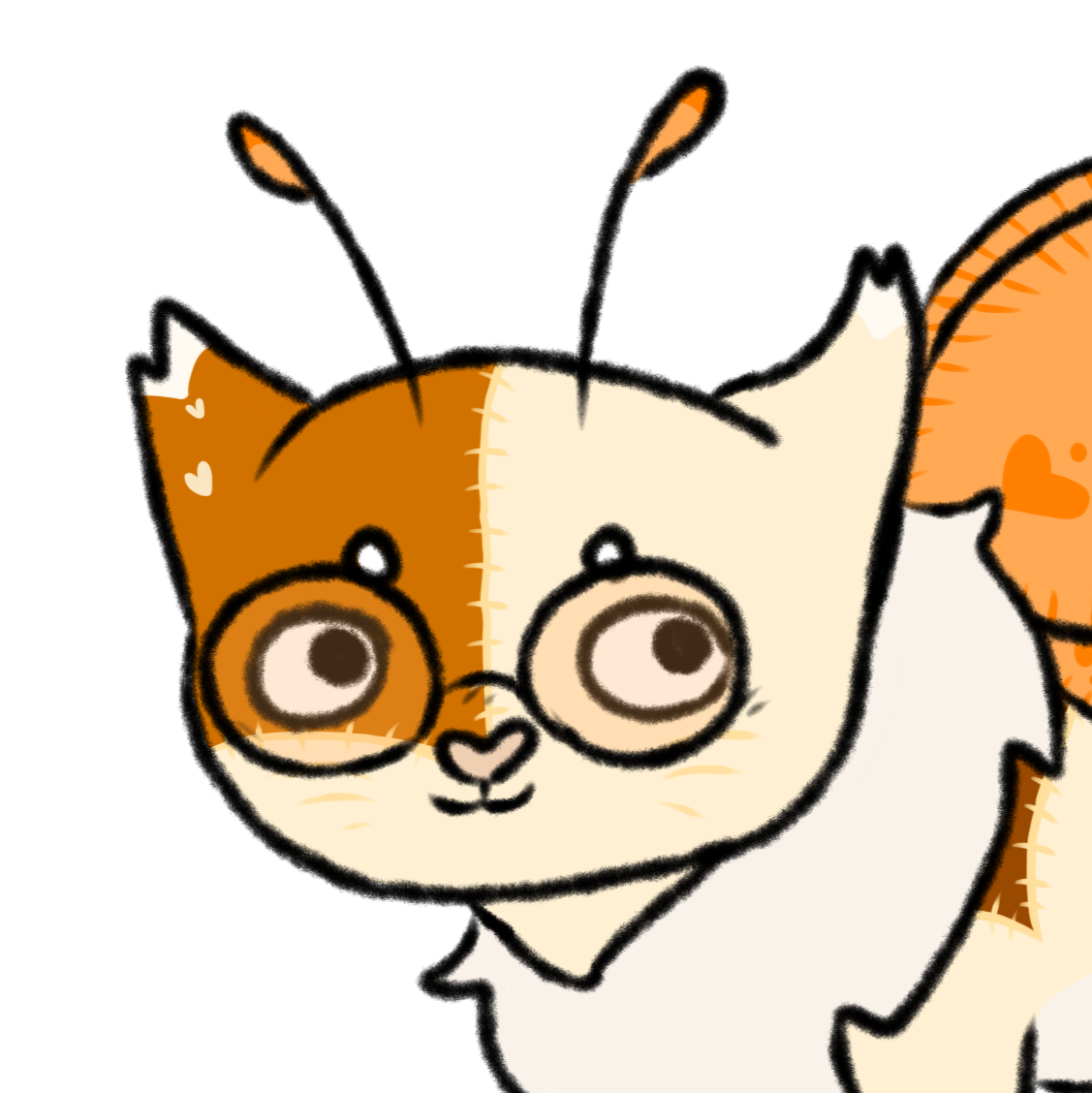 ---
Name: The Tea Nook
Age: 19
Collective Pronouns: They/he
From: US, Rocky Mountains
Time Zone: GMT-6? Mountain Time US
Common FrontersWander: 🐻 They/them, 20
Atlas: 🌦️ He/they, 20
Tommy: 🌸 He/him, 19
----
Victor: 🛡 He/him, 20s
Phil: 🦉 He/him, 20s
----
Everett: 👑 He/him, 20s
August: 🐢 They/he, 20s
---
Please note while we do all have the disabilities listed, not everyone uses all the labels
Neurodivergent Stuff
ADHD-C, Autism, Dyslexia, Dysthymia, and OSDD-1b System
Personal Life
We work at a help desk for web sites and we love to help people!
Things to Know about us (1): We struggle a lot with Rejection Sensitivity Disorder, we are working on this but just to be aware I guess?
(2) : We have limited spoons a lot
(3) : We consider ourselves disabled due to how our disorders affect our life
(4) : All of us have the same disabilities, however, not everyone uses all the labels, or feels that it impacts them hence why some people have some listed
Last Updated: 2/19/23
Working on fixing element names so that we can move off Carrd
Boy and Bear - Pogo"Christopher Robin, what exactly is "doing nothing"?Well, I'm told it means, "Going along, listening to all the things you can't hear, and not bothering." (Please note we do not support Pogo)
Pfp both by Noneary
Our system numbers tend to fluxate
Here's a list use the arrows in the top left to navigate our member cards!
The footer also contains direct links
Other members:
Wheatley 🌾 He/him
Hugo 😇 He/him
Felix 💛 He/They
Dipper 🔎 He/him
Emy 🎆 She/her
Here is a list of all of our triggers for ease of viewing:Please note that some triggering warning will be mentioned below, but we have tried our best to censor it to avoid harmAlso note discussion is ok of these topics just please spoiler them if we share a space with youMost major triggers apply to system as a whole. Member cards display non major triggers
• Mentions of or discussions about P*dos. This also extends to dating between a minor and an adult. This is due to our own personal experiences and would prefer to forget.
• __Mentions of or discussions about Sexual Assault in any form. __ Please with this spoil it, so we can be mentally prepared
• Emotional and Physical Abuse. Also includes gaslighting. Please do not discuss around us without spoiling. Spoiling is ok since helps us detirmine if we would like to engage or not
• Abandonment and Exclusion. This one is sorta hard to prevent so its more of a hey so you know type and not a direct trigger
Fandoms that we cannot interact with
This is not a result of the media or the people in the fandom themselves but rather the associations to people who hurt us in our past. This is not a DNI list, its just more a heads up we just dont interact with these anymore• Fallout Series
• Steven Universe
• Harry Potter
Misc Stuff
• JK Rowling - Please do not discuss or mention her at length around us
• Loud noises - Please warn us of any loud noises, such as gunshots, fireworks, planes/jets. This is so we can mentally prepare and move any headmates affected by this away from front
Here is a list of all of our interests for ease of viewing:We are very autistic apologizes for cringe lmao
Please note unless asked about it we likely wont talk about it. Also let us know if anything you dont want us to talk about here!
Current Hyperfixation/New Special Interest
When we have a new interest its not always clear when its a hyperfixation or a special interest so for ease we just put this here
Monster High

Puppetry

Doll Collecting
---
Always
Animation and Film

Disney

Pixar

Portal

Gorillaz

Wander Over Yonder

The Iron Giant
One meme is all it takes for hyperfocus
The Muppets

Oswald the Lucky Rabbit

Spiderman

Our Flag Means Death

Homestuck

Moon Knight

Omori

Homestuck
We Love This
Minecraft

Double Life (any of the series)

Hermitcraft

Mothcats

The Good Place

Photography

Animal Physiology

Jojo Rabbit

Everything Everywhere All at Once

Owl House
Good
Broadway

Five Nights at Freddy's

What We Do in the Shadows

ENA

Ms. Marvel (comics and show)

Lumberjanes

Snapcube's Live Fan Dubs

Scambaiting

Ever After High
Interested
Wandersong

Chicory: a Colorful Tale

Lord of the Rings

Jurassic Park (book and first movie only)

Celeste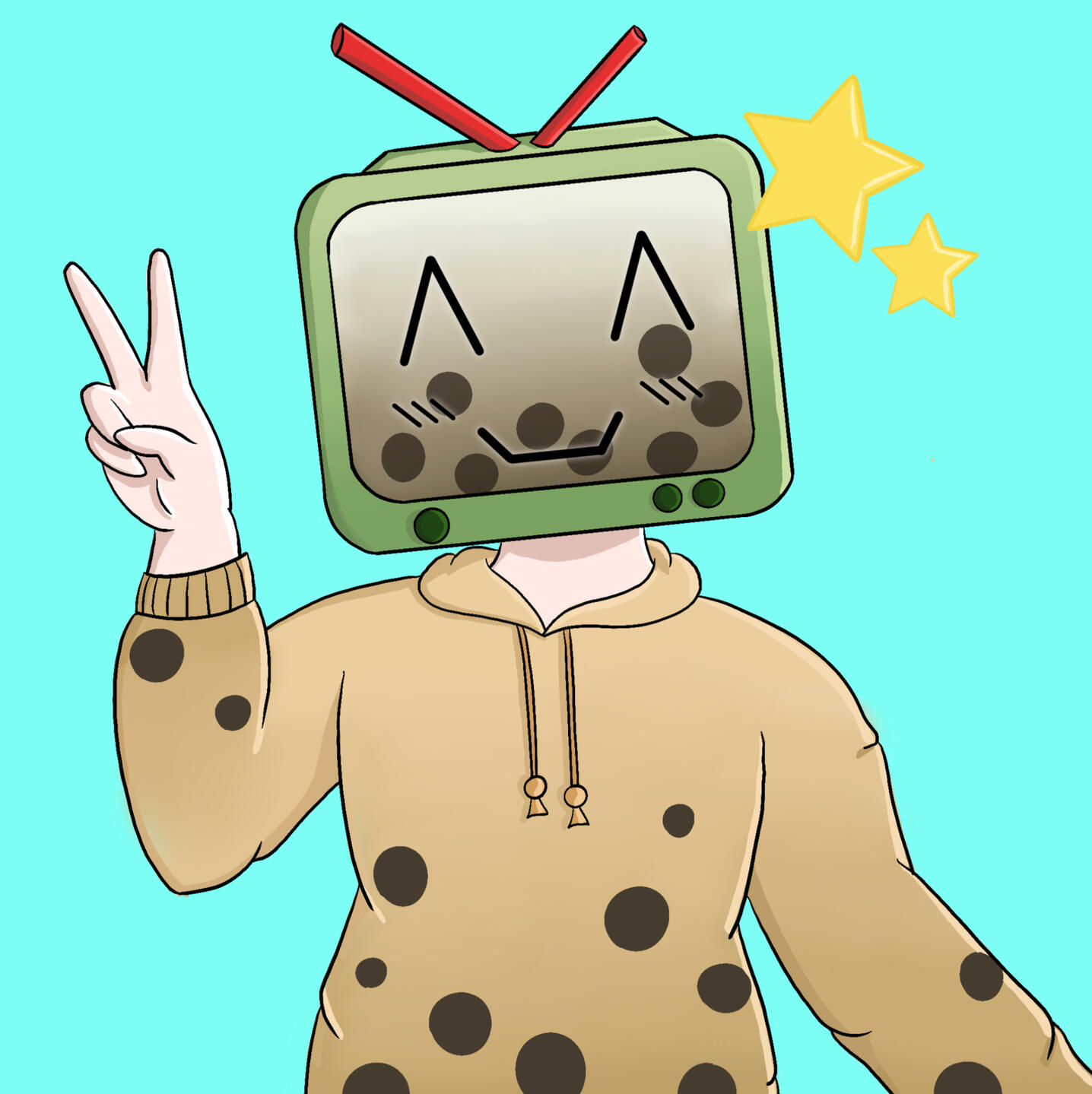 Name: Wander or Tobias
Emoji: 🐻
Pronouns: They/them, Ey/em
Orientation: Aromantic Asexual
Age: 20 - April 20th
Disabilities: Autism, ADHD, Dyslexia
---
Roles
Host - the big dumbassIntro
Hii!! I'm Wander, Im most likely the one you've talked to the most as I am the "owner" of the discord account but I just kinda existInterests/Likes
Portal, Gorillaz, Wander Over Yonder, Film, Animation, Minecraft, and more (basically anything on the interests page)Preferences
Hugs: Generally ok
Pings: No please avoid when we are in conversation
Humility - Gorillaz
❝Shoot it true, I need you in the picture
That's why I'm calling youI'm the lonely twin, the left hand
Reset myself and get back on track
I don't want this isolation
See the state I'm in now?❞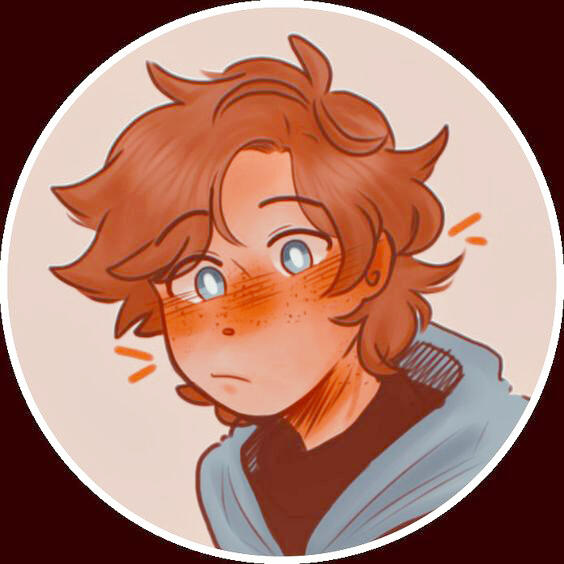 Name: Atlas
Emoji: 🌦️
Pronouns: He/they
Orientation: Confused Asexual
Age: 20 - April 19th
Neurodivergent: ADHD, Dyslexia
---
Roles
Co-host, General HelperIntro
Hi welcome to I have no self esteem cus I hate myself. :pain: I like my plush Matcha and helping the system. I help a lot out with work stuff.Interests/Likes
Playing the guitar, Art, Creation of characters, 3d model texturing, Boba teaPreferences
Hugs: Ask first please
Pings: Eh
Welcome to the Internet - Bo Burnham
❝Welcome to the internet! Have a look around
Anything that brain of yours can think of can be found
We've got mountains of content—some better, some worse
If none of it's of interest to you, you'd be the first❞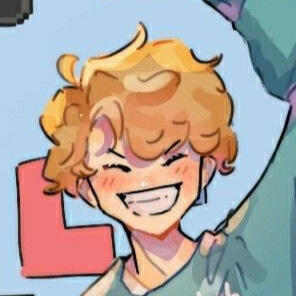 ---
Name: Tommy
Emoji: 🌸
Pronouns: He/him
Orientation: Gay Asexual
Age: 19 - March 25th
Neurodivergent: Dyslexia
Roles
Chaos gremlinIntro
Hi!! I'm Tommy, and I'm the chaos bringer of the system! I generally help with work stuff as well as just being a teen :DInterests/Likes
Minecraft, Animal Crossing, Pokemon, Memes, The color Pink, Cherry Blossoms. FNAFPreferences
Hugs: No please
Headpats: No
Pings: sure
Overture (The Click) - AJR
Should I go for more clicks this year
Or should I follow the click in my ear? (But I'm weak)
Should I go for more clicks this year (And what's wrong with that?)
Or should I follow the click in my ear? (I'm weak)
Should I go for more clicks this year?
---
Name: Teddy
Emoji: 🐝
Pronouns: He/him
Orientation: Gay Poly Asexual
Age: 19 - March 22
Neurodivergent: Autism, Dyslexia
Roles
Emotional Caretaker / ChildIntro
BEES!!!!!!!!!! Hi! Im Teddy. I work in the system to help brighten everyone's days when I can. I love bees so much :) 🐝. Hope if you are reading this you are doing wellInterests/Likes
Bees, Minecraft Bees, Taking care of Micheal, Hugs
Preferences
Hugs: Yes!
Headpats: Yes
Pings: No thank you!
Pixel Galaxy - Snail's House
No lyrics here but I really like bright poppy electronic music!!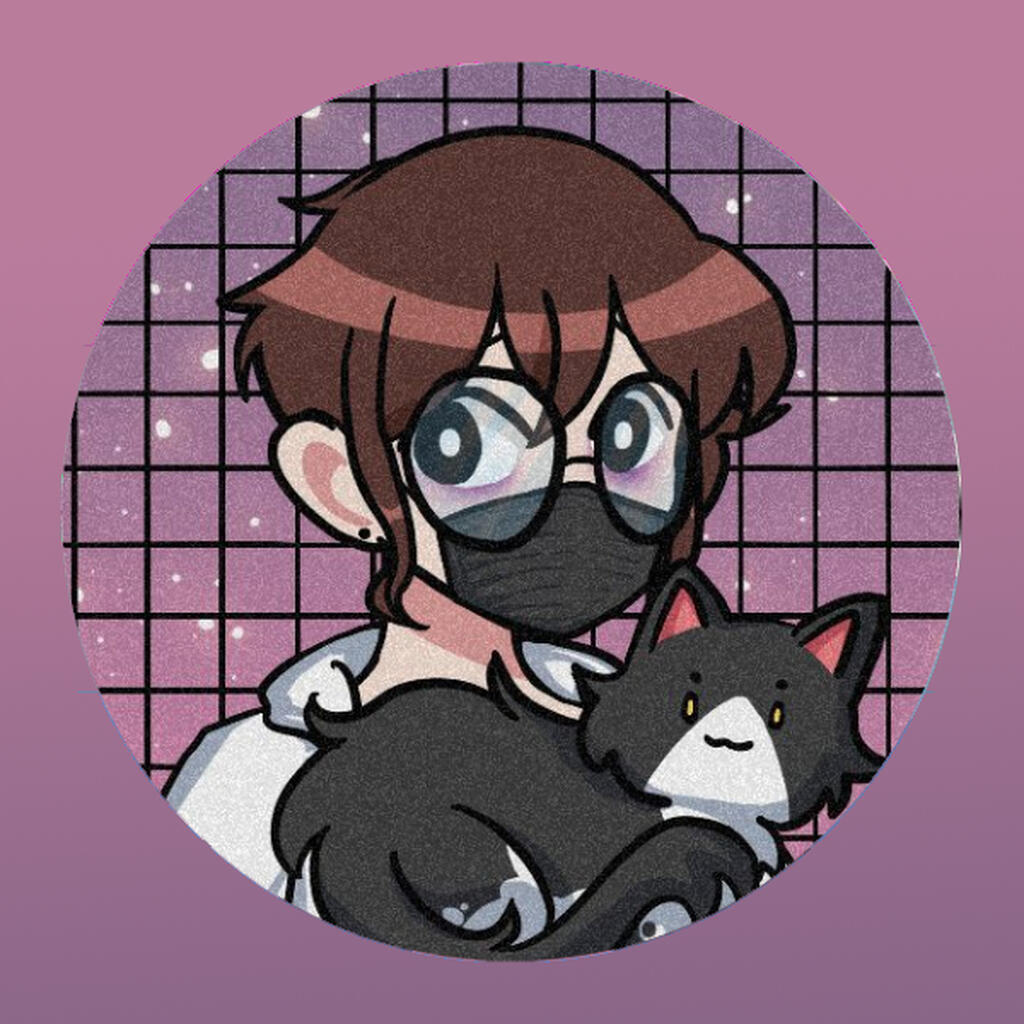 ---
Name: Raymond
Emoji: 🍂
Pronouns: He/him
Orientation: Gay Poly Asexual
Age: 19 - April 23rd
Roles
CaretakerIntro
Hey im Raymond (No relation to the Animal Crossing one)Interests/Likes
Animal Crossing, Hiking, IKEA, Undertale, Celeste, DeltarunePreferences
Hugs: Ask first
Headpats: No
Pings: No
Peter Schilling - Major Tom (Coming Home)
❝The count goes onFour, three, two, oneEarth below us
Drifting, falling
Floating weightless
Calling, calling home❞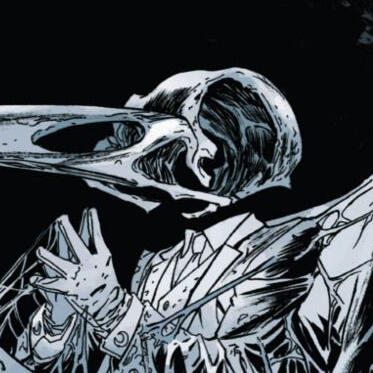 ---
Name: Victor
Emoji: 🛡
Pronouns: He/him
Orientation: No
Age: ?? - June 7th
Neurodivergent: ADHD-C
Roles
Protector / GatekeeperIntro
Hello I am Victor, I am here to help keep things in order. Yes I am a pretentious bitch, go fuck yourself. Pfp is Khonsu, but Im not him (my hair is pink lol)Interests/Likes
Skyblock, Work, The WoodsPreferences
Hugs: No
Headpats: No
Pings: Ehhh please don't
Erik Satie - Gymnopédies, 1. Lent et douloureux (01)
Classical is good man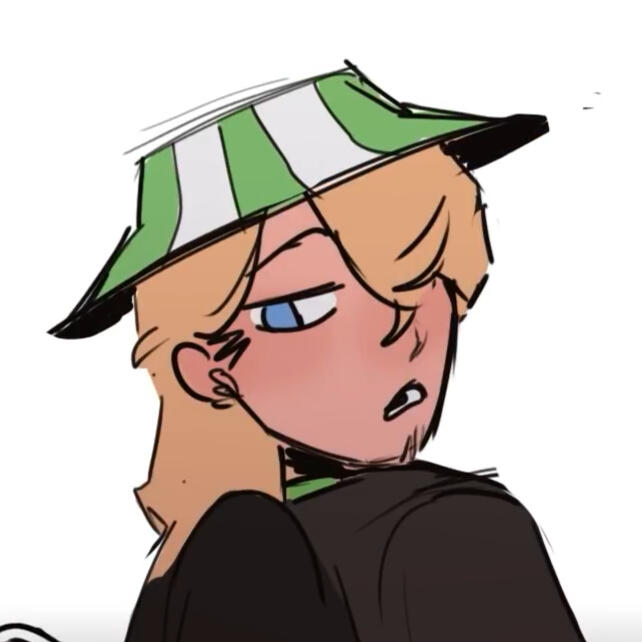 ---
Name: Phil
Emoji: 🦉
Pronouns: He/him
Orientation: Unknown Asexual
Age: ?? - September 14th
Roles
Father figure of 7Intro
Hello mate, I'm Phil the honorary dad of the system. I help make sure things go smoothly in the system. My best friend is VictorInterests/Likes
80s music, BirdsPreferences
Hugs: Ok with me
Headpats: You can try to reach me
Pings: Please don't
Grover Washington Jr. feat. Bill Withers - Just The Two of Us
❝I see the crystal raindrops fall
And the beauty of it all
Is when the sun comes shining through
To make those rainbows in my mind
When I think of you sometime
And I want to spend some time with you❞
---
Name: Vincent
Emoji: 📚
Pronouns: He/him
Orientation: Nope
Age: 22?
Neurodivergent: None as far as I know
Roles
Rational headed, post breakdown (I help do shit after one)Intro
Hey, just Vincent here. I don't do much but try my best to help just by being rational and helping around with things.Interests/Likes
Reading, keeping track of historyPreferences
Hugs: No
Headpats: No
Pings: Likely for the best please do
**Regina Spektor - Two Birds On a Wire **
❝One says "C'mon" and the other says "I'm tired"
The sky is overcast and I'm sorry
One more or one less
Nobody's worried❞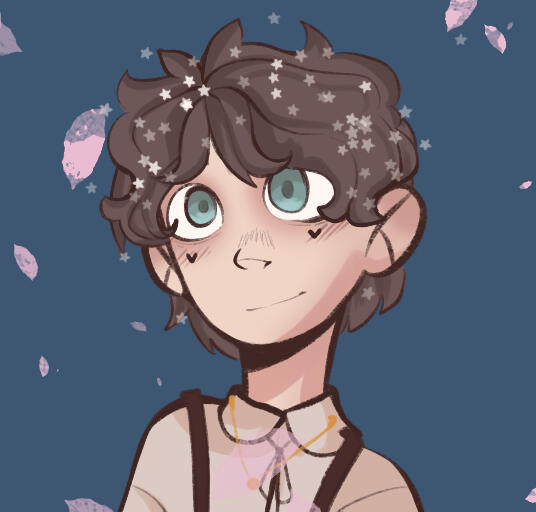 ---
Name: Christopher
Emoji: 👻
Pronouns: He/him
Orientation: Aro Ace
Age: 20? (Acts much younger tho)
Neurodivergent: Autism, Rejection Sensitivity Disorder
Roles
Comforter - Big KidIntro
Hiiiii. 👋 My name is Christopher but some people call me Robin as a nickname :). I am not from Winnie the Pooh if you are curious I just liked the name a lot. I do like to garden in a limited manner and I love my little minecraft sheep plush. I do like to paint a bit, its very calming. Hope you are doing good if you read thisInterests/Likes
Friend! (Sheeps and Lambs)Preferences
Hugs: Yes!
Headpats: Ok
Pings: No thank you please
The Monkees - Daydream Believer
❝Oh, I could hide 'neath the wings
Of the bluebird as she sings
The six o'clock alarm would never ring
But it rings and I rise
Wipe the sleep out of my eyes
My shavin' razor's cold and it stings❞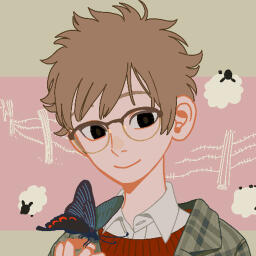 ---
Name: Everett
Emoji: 👑
Pronouns: He/him
Orientation: Gay, Greyromantic Asexual
Age: 20s or so
Neurodivergent: Autistic
Roles
Keeps people on trackIntro
Hello my name is Everett. I'm a bit quieter, but if I'm around I like to be with my best friend August. :qpp_heart: Also im British. Should have mentioned that one. I also have a bit of a flair for the dramatic hence my song choice lol.Interests/Likes
Minecraft, Musicals, small bit of Photography, exploring citiesPreferences
Hugs: Ask please
Headpats: Nope
Pings: Please don't
**You'll Be Back - Hamilton **
❝You say our love is draining and you can't go on
You'll be the one complaining when I am gone
And no, don't change the subject
'Cause you're my favorite subject❞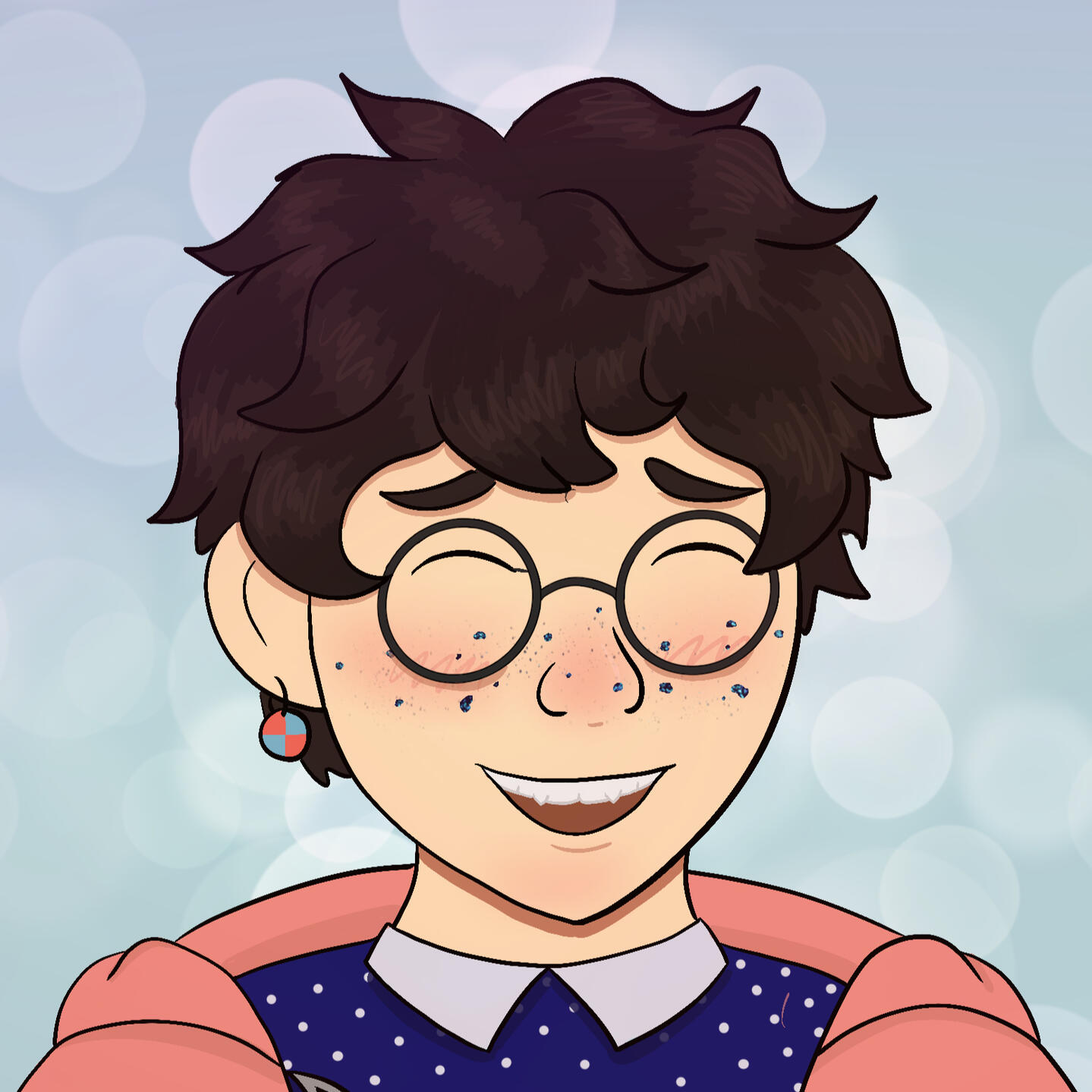 ---
Name: August
Emoji: 🐢
Pronouns: They/he
Orientation: Grayromantic Gay Asexual
Age: 21?
Neurodivergent: ADHD and Autism :D
Roles
Singular brain celled autistic manIntro
Hiya! My name is August. I like to joke around and lift up the mood to the best of my ability. I like to hug my best friend Everett :qpp_heart:Interests/Likes
Minecraft, No Mans Sky, TeaPreferences
Hugs: Ask
Headpats: Ask
Pings: No
**Shooting Stars - Bag Raiders **
❝I'm in love with a shooting star
But she moves so fast
When she falls then
I'll be waiting❞
---
Name: Wheatley
Emoji: 🌾
Pronouns: He/him
Orientation: Straight Asexual
Age: 29?
Neurodivergent: ADHD and Autism
Roles
Man but child at heart. No thoughts head fullIntro
Hullo. Name's Wheatley. Not sure what to put here since I could keep going on about. Oh I should say I come from the Blue Sky Wheatley as well other Wheatley is a bot and I am not. I am proudly a human here.Interests/Likes
Mr. Blue SkyPreferences
Hugs: Ask
Headpats: No
Pings: Please
**Mr Blue Sky - Eletric Light Orchestea **
❝Oh, Mr. Blue Sky
Please tell us why
You had to hide away
For so long
Where did we go wrong?Hey there Mr. Blue
We're so pleased to be with you
Look around see what you do
Everybody smiles at you❞